Community
We are proud to support charitable organizations in the state and across the country.
Corporate Citizenship
and Volunteering
We measure our success not only in terms of our financial performance but also in terms of our social performance. Being a good neighbor is a company tradition. Community support and involvement have always been a mainstay of our business philosophy and it continues today. This responsibility has never been taken lightly and will continue to be a cornerstone of the company's dedication to integrity and respect.
Caffey Distributing and our employees are actively involved in efforts to improve the quality of life in the communities in which we do business. Support of communities has been a basic tenet of our business philosophy since the very beginning.
Each year we, along with our employees, donate time and talent to numerous nonprofit and charitable organizations in support of local community events and activities. Helping others is an important part of the way we do business.
At Caffey Distributing, we know that when our communities thrive, so does our business. This is why community engagement is so embedded in our corporate culture. Throughout our long history, we have passionately supported both local and national community efforts.
HPU Internship
Caffey Distributing has partnered with High Point University for an internship program.  This internship is designed to give the students real-world business experience that goes beyond what they may get in a traditional internship.  The students will work on projects that are designed to take a deep dive into growth opportunities that exist within the organization.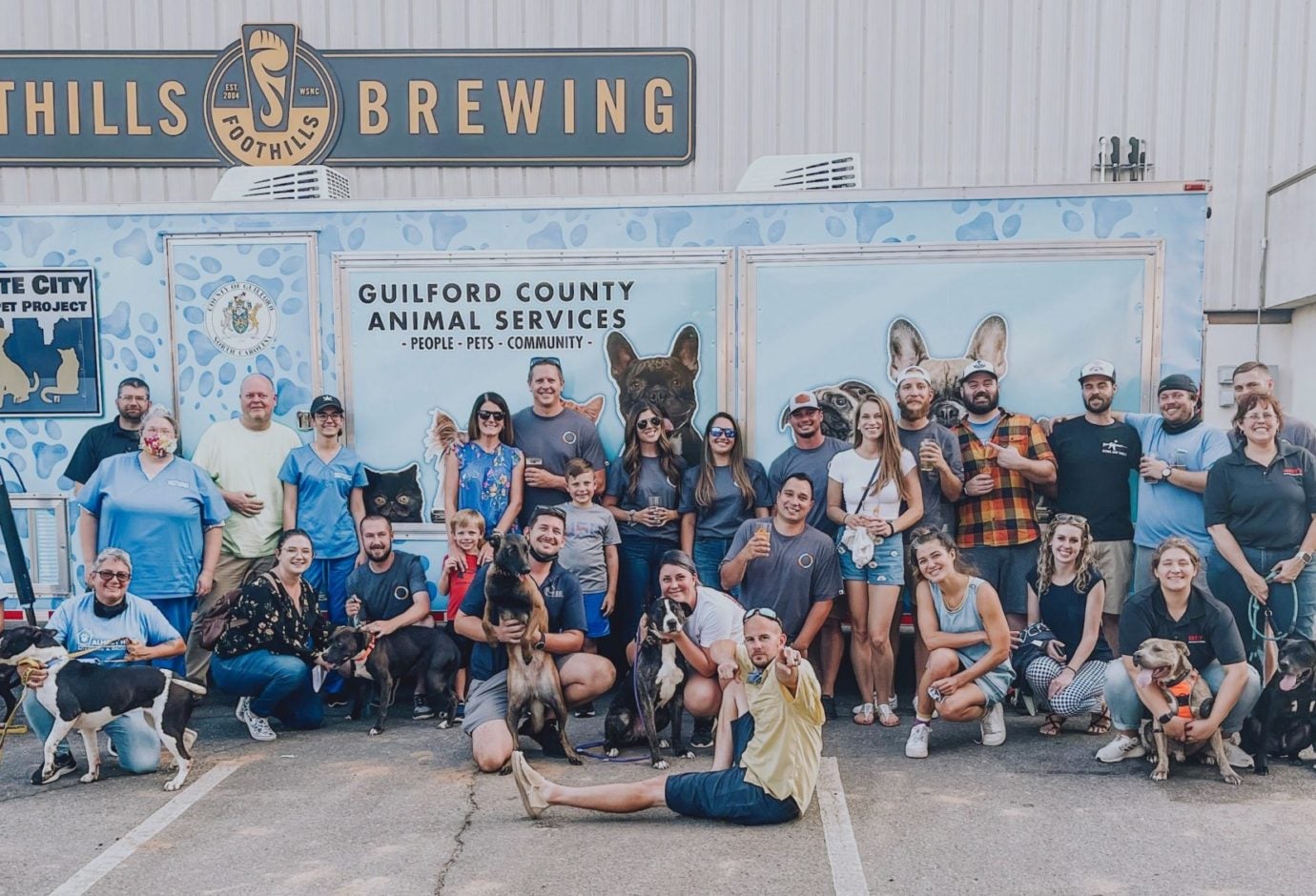 Pups & Pints
Caffey Distributing has partnered with Guilford County Animal Shelter to help save the lives of countless animals. Our team partnered up with GCAS and Foothills Brewing to make a shelter dogs day by taking them out of the shelter environment for a fun-filled afternoon. This program allowed for three dogs to get adopted on site and for countless dogs to get adopted days later.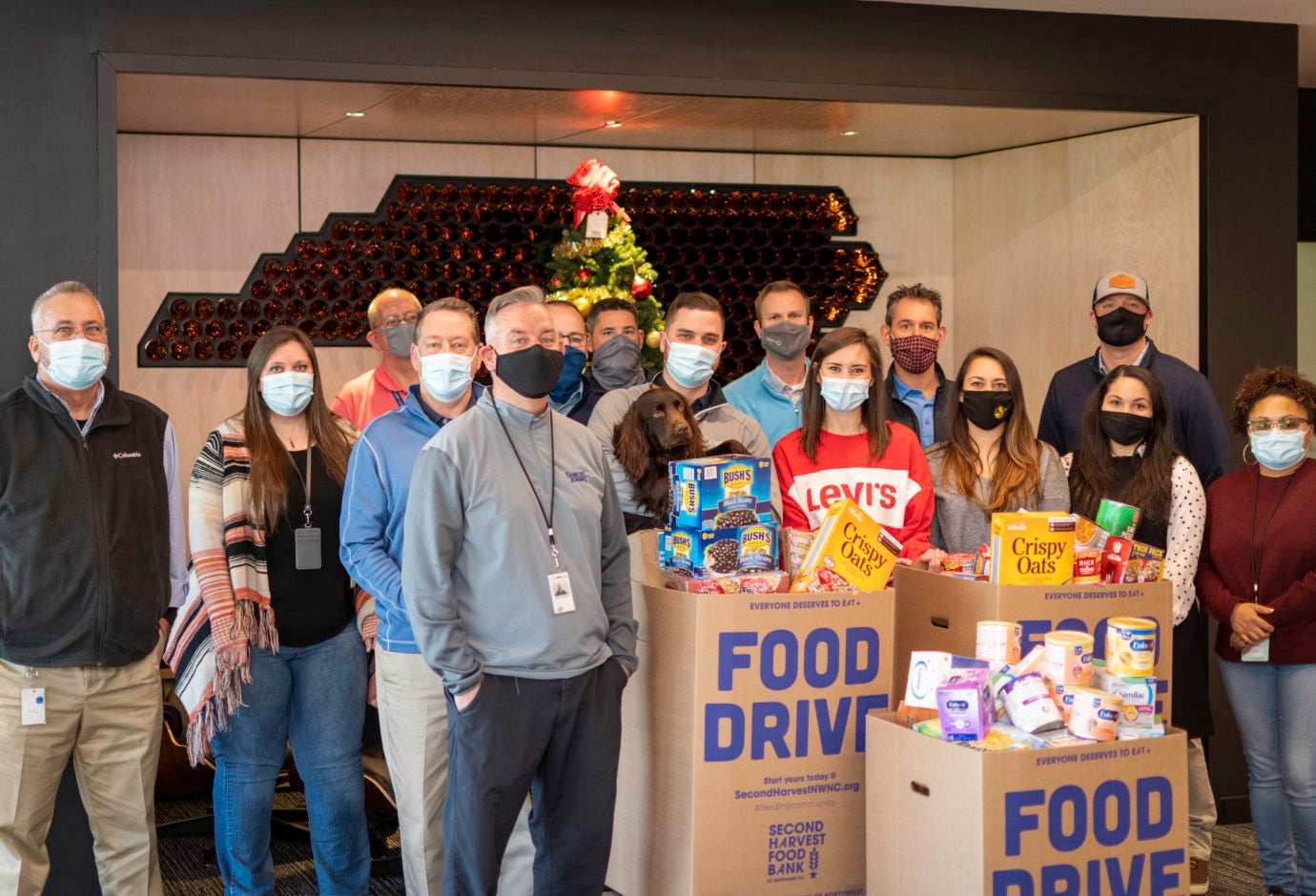 Second Harvest Food Bank
Caffey Distributing has partnered with Second Harvest Food Bank in our community to end hunger. Each year we host food drives to ensure that the local food pantry has the supplies to help those in need.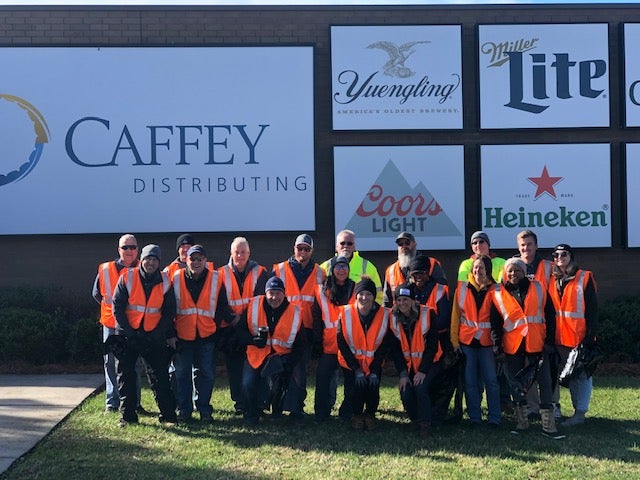 Adopt A Highway
We are proud members of the Adopt-A-Highway program. This program supports keeping our community's roads and highways clean and litter-free. We have adopted Sandy Ridge Road in Greensboro, which is close to our facility. We schedule clean-up events with our employees to maintain this road multiple times throughout the year ensuring it is clean and free of debris.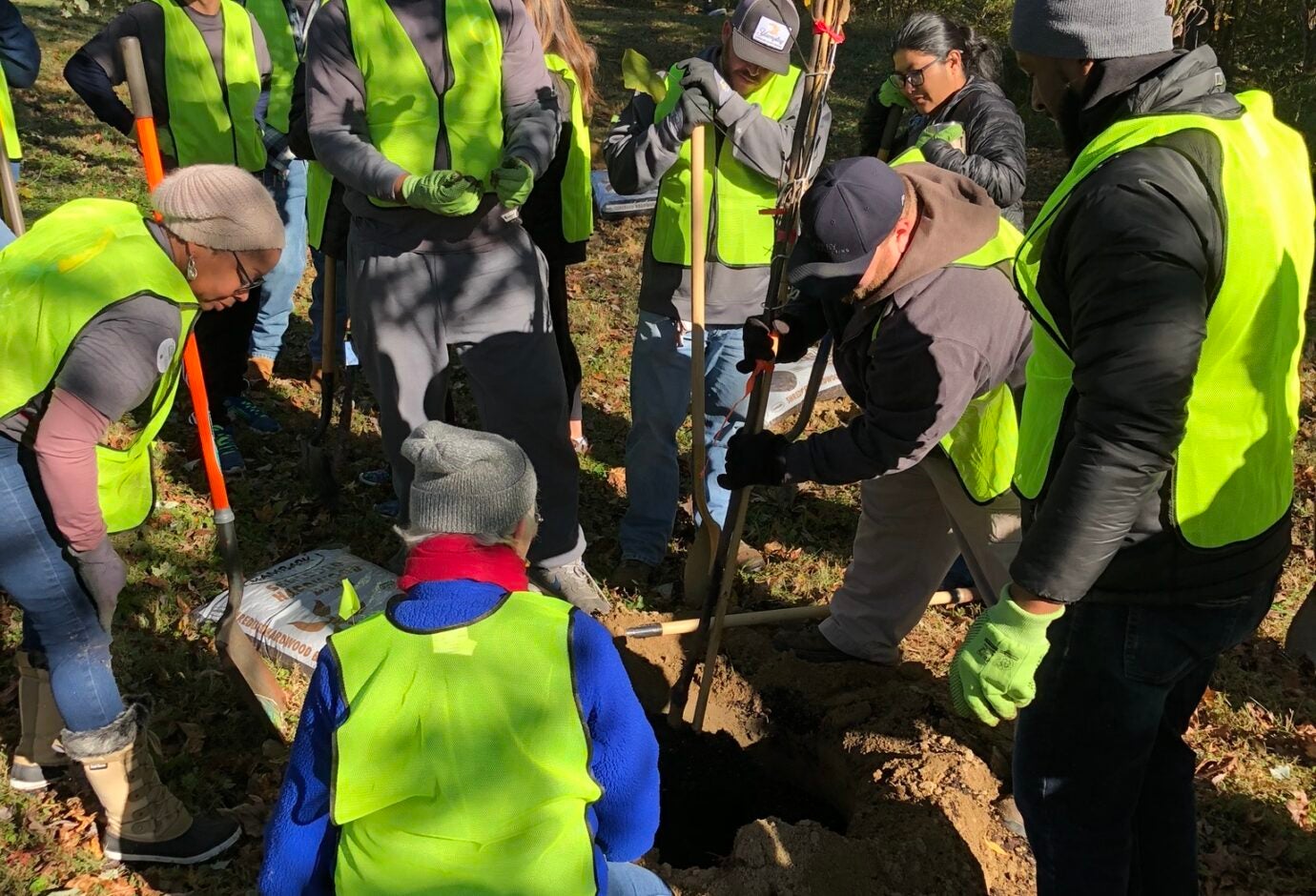 Neighborwoods
This philanthropy project is held by Greensboro Beautiful, a team of volunteers that spends countless volunteer hours to support the landscape of our local area. They schedule events to plant trees, flowers, and plants in areas that need it most. We were fortunate enough to be involved in a tree planting event in an area of Greensboro that a tornado hit and damaged a neighborhood with a playground, creek, and walking trails. With our team and many others, we helped plant numerous large trees in the area that will help sustain this neighborhood and thrive in the future.